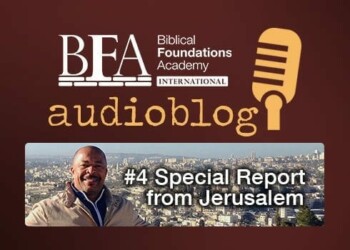 BFAI Audioblog #4
By Keith Johnson
Listen in to this week's audioblog where Keith will be discussing your reactions to the third Now is the Time episode's screening, PLUS hear why Keith is coming to you straight from in Jerusalem on the campus of Hebrew University!
Remember all this month (January 2014) watch the Free Screening Releases each weekend of Now is the Time: Revealing Secrets, Restoring Truth episodes 1-5. Just log in and visit: https://bfainternational.com/type/now-is-the-time-tv/
*Important Note: Your comments on Episode Four will be discussed on the next audioblog! So please chime in.
---
Done listening? Sign up as a free member to get updates & listen to past audioblogs here: BFA International Blog
THE BFAI Audioblog with Keith Johnson is now on the Podcast App.  If you have an iPhone, iPod, or iPad...
Subscribe to the BFA Audioblog now
Connect with Keith on Facebook or Google+
Podcast: Play in new window | Download
Post ID: 4936