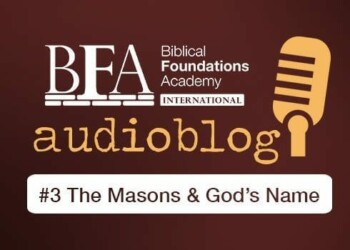 BFAI Audioblog #3
By Keith Johnson
What do the Masons and God's four-letter-name (tetragrammaton) have in common? Listen in to this week's audioblog where Keith will be discussing your reactions to the second episode's screening, PLUS a very exciting announcement regarding the Time Will Tell Series!
Remember all this month (January 2014) watch the Free Screening Releases each weekend of Now is the Time: Revealing Secrets, Restoring Truth episodes 1-5. Just log in and visit: https://bfainternational.com/type/now-is-the-time-tv/
*Important Note: Your comments on Episode Two will be discussed on the next audioblog! So please chime in.
Podcast: Play in new window | Download
Post ID: 4892