The Wait is Almost Over!
Red Letter Series Announcement

I have been waiting for quite some time to begin this brand-new BFA International series that, to be honest, has been the most difficult one to launch. Not because of the complexity of the content or the production process, but because of something much more elusive.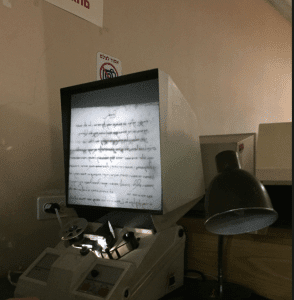 For the past decade I have been quite captivated by the Hebrew Gospel of Matthew and have had the rare opportunity to witness, up close and personal, my co-author Nehemia Gordon announce the discovery of more and more Hebrew Matthew manuscripts. At last count, I think he had gathered close to 30 texts from libraries all over the world. I have been honored to have spent time in the basement of the Israel National Library with Nehemia on numerous occasions looking at Hebrew manuscripts of Matthew and we have occupied countless hours discussing variant readings.
While I have waited for my next dance with Hebrew Matthew, I have become increasingly concerned about English "translations" of George Howard's work that have cut in but are not based on interacting with the Hebrew text he published. Rather, these "new translations" are simply imaginative revisions of Howard's English translation. It is like someone re-translating English versions that were translated from Greek, but without being able to check the Greek text that the English is translated from. Do you understand my concern?
In the midst of my wait and worry, I have finally come up with a way of getting around having to play the waiting game for a new translation of Hebrew Matthew. I have been inspired by a phenomenon I have encountered specifically in George Howard's translation of Hebrew Matthew. I finally feel comfortable addressing this situation and am convinced it will be worth the wait!
After doing some systematic research in Howard's Hebrew Matthew, enrolling in a course at Hebrew University, traveling to Bethlehem, Nazareth, Capernaum, the Galilee, Samaria, Bethany, Jerusalem and beyond, I am ready to reclaim, without excuse or explanation, the "red letters" in Hebrew Matthew in their original language, history, and context. You know—the words of Yeshua that in some English translations are printed in red. You might be surprised by just how much we can learn from interacting only with the "red letters" from the Hebrew manuscript that George Howard published for public consumption, especially now that I can interact with it.
This new Red Letter Series is my small contribution to the growing translation tradition of Matthew's Gospel. It will allow me to move forward in my dance with the Hebrew text of Matthew without shortcutting the lengthy process that still needs to take place regarding all of the newly discovered Hebrew manuscripts. That project will have to wait; besides, who knows if and when that party will ever get started. So now that I have done my best to explain the delay, the wait is almost over!
Without further ado, I invite everyone who would like to join me on a new Bible study adventure to meet me June 19, 2016, at BFAInternational.com for the official launch of the Red Letter Series: Encountering Words That Changed the World. While you wait, watch the short promotional video and share this page on Facebook and with family and friends!
The Real Deal is HERE!

Done watching and listening? Sign up as a free member to get updates and listen to past audioblogs and so much more: BFA International Blog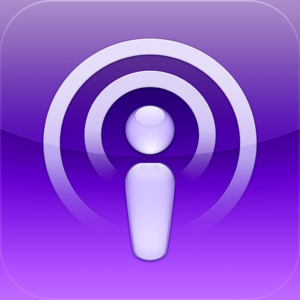 THE BFAI Audioblog is now featuring Prophet Pearls on the "podcast" app. If you have an iPhone, iPod, or iPad…

Let's Stay Connected
Get our Behind The Doors Bulletin and a special BONUS, free!