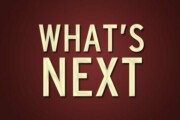 What's Next
with your generous support!
BFA International continues to be on the move in several different ways. As a result, we really need more people to support our expanded outreach through our audio, video, and written information, inspiration and revelation.
During this unprecedented 2020 calendar year, we have already gone well beyond our budget regarding new programs. We have launched Hebrew Gospel Pearls, completed phase two of the Red Letter Series, and we are working on an important initiative to expand our reach through a new media platform.
GREAT NEWS! We just decided to begin production on Hebrew Gospel Pearls Season 2-The Hebrew Sermon on the Mount!
We hope you will consider adding your financial brick so we can continue laying a solid financial foundation for the BFA International mission: Inspiring people around the world to build a biblical foundation for their faith.
Oh, and by the way, thank you!