Hollywood Knows God's Name?
Do you?

Therefore behold, I am going to make them know —
This time I will make them know
My power and My might;
And they shall know that My name is... —Jeremiah 16:21
Have you ever seen a movie star try to spell God's name? This movie scene has quickly become one of my all-time favorites! While you check it out, we are excited to make a special announcement.
This weekend begins the 30-day countdown to the launch of the BFA International Biblical Hebrew Audio Course for beginners! That's right folks, we are finally taking the plunge by preparing a course that will keep you busy learning biblical Hebrew for the entire summer and possibly even beyond! The course will launch June 1st at BFAInternational.com and you are invited to take it for a test drive. We are going to make the first lesson available to our BFA International friends—that's you—beginning May 29th.
Be on the lookout for that exciting email announcement and invite family and friends to register with us so that they can get the scoop and stay in the loop . . . unless you want to keep this good news to yourself. By the way, if you want to know more about God's name, take a glance at the right side of this page and click on the His Hallowed Name graphic. After you watch that 12-episode television series you will know exactly how to spell and speak the name that He is making known in our generation!
Done watching and listening? Sign up as a free member to get updates and listen to past audioblogs and so much more: BFA International Blog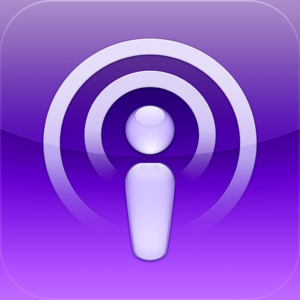 THE BFAI Audioblog is now featuring Prophet Pearls on the "podcast" app. If you have an iPhone, iPod, or iPad...
Subscribe to the BFA Audioblog on iTunes now
Connect with Keith on Facebook or Google+