Red Letter Series: Phase Two Introduction
Here We Go...Again!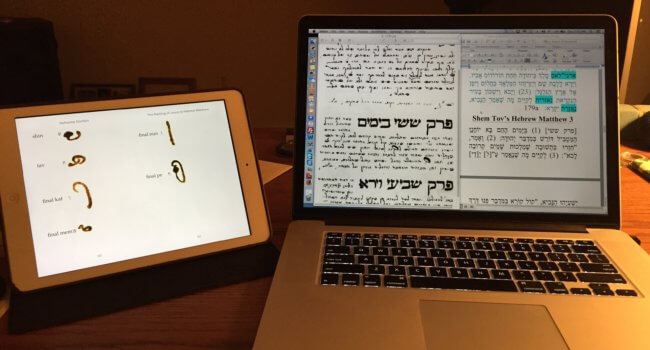 April 19, 2020
Welcome to the introductory episode of phase two of the Red Letter Series. As you listen, I will direct you to a few important links below. Enjoy!
To get you started, here is a very important article written by George Howard that was just republished by the Biblical Archeology Society. Click Here
Are you already a registered member of the Academy and ready to listen to episode 19 of phase two of the Red Letter Series? We already completed the first 18 episodes in phase one.
Click here for episode 19 and let's get back to work!
Remember to register as a FREE MEMBER in the Academy to listen to Phase One of the Red Letter Series (episodes 1-18) or become a Premium Member to participate in Phase Two that begins with Episode 19.
More Red Letter Resources
Here is the first chapter of our book A Prayer to Our Father: Hebrew Origins of the Lord's Prayer.
Here is the link to Nehemia Gordon's interview "My Search for Hebrew New Testament Manuscripts."
Are you interested in learning to read Hebrew? If so, check out our Biblical Hebrew Audio Course.

Below is the announcement video we created at the mountain in northern Israel where the red letters were preached!