Hebrew Gospel Pearls-Episode 27
Matthew 5:20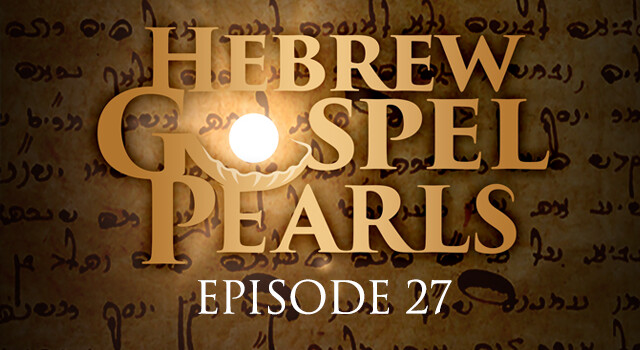 In Hebrew Gospel Pearls #27, Rightly Dividing the Word, Nehemia and Keith explain what led Nehemia to earn his doctorate, discuss whether Yeshua commanded his followers to be super Pharisees, and unpack the indispensable gift that a modern-day Pharisee gave Keith.
Would you like to listen instead of watching the video? You also have the opportunity to download, listen and share the audio version of this episode on social media by clicking the small boxes within the audio file graphic. You can also listen on your favorite podcast platform at the bottom of this page. This is getting to be way too much fun!
The Hebrew Gospel Pearls PLUS episodes 1,3,5,7,9,11,13,15,17,19,21,23,25 and 27 are available in the Academy Premium Content Library. Take advantage of our 7-Day Free Trial and cancel if you are not completely satisfied. Go ahead and make a no-risk, high-reward decision by signing up right here, right now!

Listen to Hebrew Gospel Pearls on your favorite Podcast App.