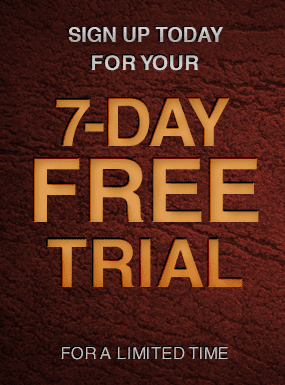 For a minimum tax-deductible donation of $9.99 monthly or $99.00 annually you will receive exclusive, on-demand access to the entire library of over 50 high quality television and teaching series including, Reclaiming the Real Hanukkah, Time Will Tell, His Hallowed Name, The Road to Reformation and so much more!
The BFA International Promise:
If you choose to cancel your subscription before the 7-day trial period ends, your credit card will not be charged. As a way of thanking you for trying out the Academy Premium Content Library, we will revert you to a free registered member with your same username and password intact. This is a no risk, satisfaction guaranteed, offer!
REMEMBER: If you are already a FREE member you get to keep the same username and password when you upgrade to a Premium Content Library membership!
Step 1: Select your subscription type
Monthly
Annual

Step 3: Complete your payment
Complete step 2 by entering an amount above and clicking continue

Step 3: Complete your payment
Complete step 2 by entering an amount above and clicking continue