What About The Name Jesus?
Two important questions to ponder

The name Jesus is often the answer to a myriad of questions that Sunday school teachers ask children to elicit familiar responses and then give gobs of candy as a reward. You know how it goes: "Who was born in a manger? Jesus! Who turned water into wine? Jesus! Who walked on water? Jesus! Who healed the blind man? Jesus! Who raised Lazarus from the dead? Jesus! Who loves you? Jesus!" Unfortunately if those same children were asked these two questions, "Who is Jesus named after?" and "What does the name Jesus mean?" their little faces would draw a blank and the candy would stop flowing.
Before I go further, I realize that Jesus is a name that is near and dear to the hearts of many people of faith of all ages. I want you to know that it is okay if by the end of this chapter you are still completely comfortable calling him by this English name. My goal is for you to at least know the origins, meaning, and pronunciation of his name. My concern is that many Christians cannot answer the two questions I would ask if I were the Sunday school teacher, "Who is Jesus named after?" and "What does the name Jesus mean?"
This has become a problem, not only in the minds of children and adults, but also in our English Bibles. Bible translators wanted to separate the name Jesus from the Hebrew original, so most Christians have missed the opportunity to understand the significance and meaning of his name.
I am excited to be able to share the "banned from Christian television" series, His Hallowed Name with our BFA International audience. I invite you to delve into this topic with me by watching this episode now available by simply clicking the play button below and beginning your journey of discovery that will answer these two important questions: "Who is Jesus named after?" and "What does the name Jesus mean?"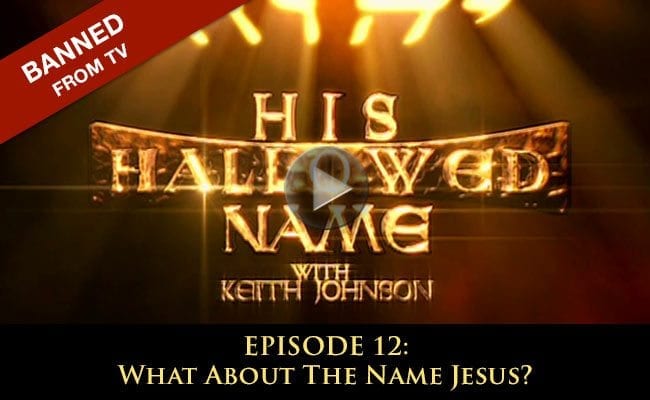 For those who would like even more information, I did a radio interview on Truth2U on the same topic. I hope you enjoy the journey!