The Identity of the Pope's Pick REVEALED
By: Keith Johnson

In March 2012 I traveled to Rome, Italy to conduct research on sacred time vs. God's  time under the working title "Rediscovering God"s Clock". What I discovered while encountering people, places and things both outside and inside the Vatican caused me to expand my research beyond the topic of time to something much more controversial. Rather than spend excessive time on conspiracy theories or unfair accusations, I have decided to focus on giving interested people as much information as possible so that they can arrive at their own conclusions.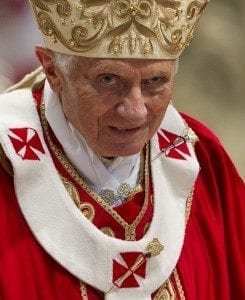 I have made some of my research on the Vatican and the Pope public in the new 10 episode Time Will Tell television series airing March 3rd 2013 on the Church Channel. However, I had decided to keep some of my research on the Pope private until the proper time. I knew that I would be in direct conflict with the most influential religious power broker in the world if I continued down my path of discovery and exposure. So to be sure that I was on the right track, I waited for an open door of opportunity to begin making more of my research public.
Pope Benedict the 16th has been effectively pushing an agenda for the last eight years that is opposite of what I have been called to teach people regarding God's Time, God's Torah and God's Tetragrammaton (His name). When Pope Benedict decided to publicly renounce his ministry effective February 28th at 8:00 pm I knew where I needed to go and what I needed to do.
The time has come for me to expose one aspect of former Pope Benedict's Papal power play from the place where he made his last of many successful strategic moves as Supreme Pontiff that will, if all goes according to his plan, advance his world-wide agenda. After winning a decades long battle with Israel, The Vatican, at the end of January 2013, negotiated a "seat in Jerusalem" as a place of authority for Benedict's hand-picked successor; who has been groomed for such a time as this.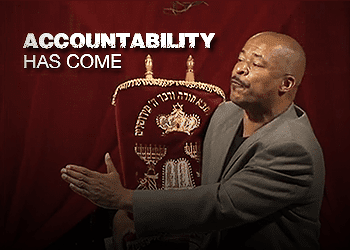 Last March, I unknowingly focused on the very place of the presently unoccupied seat that is located at the building I fondly call "the clock church". The international media announced a month ago that while I was filming the Time Will Tell series Pope Benedict was also focusing on this spot, but for a very different reason. It is my plan when I arrive in Israel, to make my way back to the clock church/empty Pope seat building on traditional Mount Zion to reveal the identity of the man Pope Benedict has already hand-picked to be the next Pope!
For the last year, I have called for accountability in Rome and now  I am calling for the College of Cardinals to stand-up as men of clear conscience before man and the real Holy Father and say no to the former Popes plan to place his disciple as the next Pope or else, he truly may be "The Last Pope". Only Time Will Tell…
Let's Stay Connected
Get our Behind The Doors Bulletin and a special BONUS, free!