Shabbat Sunset in Israel
BFA Prayer Pilgrimage Tour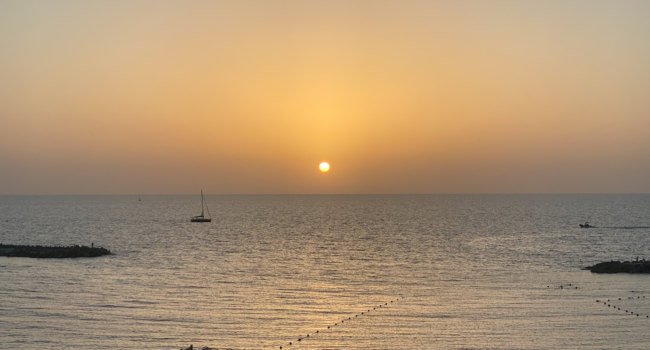 As the sun set after Shabbat in Tel-Aviv, I thought of you and decided to catch the entire 4-minute splendid event on my iPhone. We are preparing to begin our BFA Prayer Pilgrimage Tour in Israel and I would love for you to consider joining us next year!
Your friend,
Keith
Let's Stay Connected
Get our Behind The Doors Bulletin and a special BONUS, free!