Scripture Bytes Highlighted in the Israel Bible Reading Plan
Doors are opening around the world!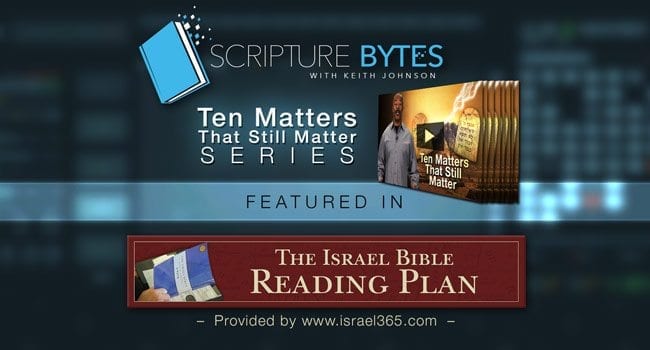 By Keith Johnson
CLICK PLAY BUTTON TO LISTEN
Nearly a year ago I was invited to be a guest columnist for Breaking Israel News (BIN), which gave me an opportunity to share my assessment of present-day events from a biblical perspective. So began a fruitful relationship. I am pleased to announce that BIN, along with Israel365.com, is featuring our Scripture Bytes series "Ten Matters That Still Matter to God" as part of their Israel Bible Reading Plan. Imagine that!
This cooperative venture is so unique that Rabbi Tuly Weisz, publisher of Breaking Israel News and founder of Israel365, has written a special article to explain and celebrate our efforts. Be sure to read his thoughtful comments here.

It seems that the Scripture verse on the front of the Torah scroll I received in Jerusalem is being fulfilled! "For the Torah shall go forth from Zion and the word of Yehovah from Jerusalem" (Isaiah 2:3).
In preparation for this exciting initiative I was also invited to discuss the "Ten Matters" Scripture Bytes series on Voice of Israel radio. Listen to the interview above.
Also, don't miss the latest installment of Prophet Pearls: Exploring Biblical Prophecy for Yesterday, Today, and Tomorrow. The section we are exploring is Isaiah 6:1–7:6 and 9:5–6
Sign up as a free member to get weekly updates & listen to past audioblogs by Keith here: BFA International Blog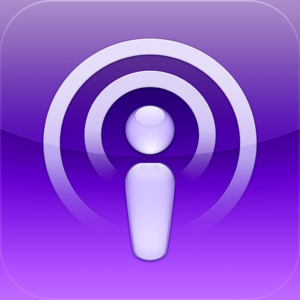 THE BFAI Audioblog with Keith Johnson is now on the "podcast" app.  If you have an iPhone, iPod, or iPad…
Subscribe to the BFA Audioblog now
Connect with Keith on Facebook or Google+
Let's Stay Connected
Get our Behind The Doors Bulletin and a special BONUS, free!