Iron Dome up-close and personal
War in Israel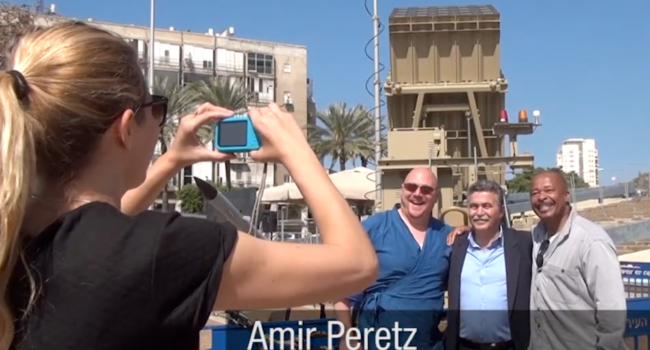 As a result of all that is happening in Israel, I searched the BFA video archives to bring out a Special Report regarding the Iron Dome that I believe is an answered prayer of protection.
Nehemia Gordon and I had a rare opportunity to talk to the former Israel Defense Minister who established its use in the IDF. Oh, and we did the interview right in front of one of the Iron Dome launchers! I also requested that the company that developed the system allow BFA to share a video of how it works…in English!
We need to pray that this system will operate at the most efficient level while literally thousands of rockets are launched into Israel!
6 Pray for the peace of Jerusalem:
"May they prosper who love you.
7 "May peace be within your walls,
And prosperity within your palaces."
8 For the sake of my brothers and my friends,
I will now say, "May peace be within you."
Psalms 122:6-8
Let's Stay Connected
Get our Behind The Doors Bulletin and a special BONUS, free!