A Declaration of Dependence!

At a time when our country celebrates its declaration of independence from England, there are far too many Americans who also celebrate—and flaunt—their own declaration of independence from God and His Word. Therefore, on this 4th of July holiday weekend it is my hope that many will join me in declaring our unqualified dependence on God and the purpose, power, and practicality of His holy Word.
In our society we don't have to look very hard to find all sorts of people and institutions waving their flags of independence from God: the government, the media, schools, businesses, and yes, my friends, even the church! This is why I am determined to do everything I can to rally the remnant of God's people back to faithful obedience to God's Will, God's Word, and God's Way.
The Creator of the universe once declared to an ancient king of the nation of Judah: "For the eyes of the Lord range throughout the entire earth, to strengthen those whose heart is true to him" (2 Chronicles 16:9, NRSV). In these unsettled times when people everywhere are declaring "who cares?" about God and His Word, the Almighty is searching for anyone whose heart is true to Him. Don't follow the "who cares?" crowd! God told the same ancient king: "The Lord is with you, while you are with him. If you seek him, he will be found by you, but if you abandon him, he will abandon you" (2 Chronicles 15:2). Let us help you connect with God in complete dependence on His love and faithfulness. The stakes couldn't be higher!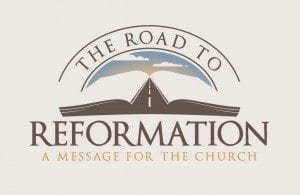 It is with a compelling sense of conviction, compassion, and urgency that I announce our new teaching series titled "The Road to Reformation: A Message for the Church." I invite you to join me beginning Sunday July 28 for this 10-week series in which I will expound eight vital steps for making genuine reformation a reality in the lives of God's faithful!
Watch my video response and challenge to those who say they care.
With the support of those who do care, we will air this new teaching series on the Church Channel (available on DIRECTV, DISH, Sky Angel, and other networks). We will also make each episode available for an entire week here at BFAinternational.com behind the Torah door for free. The entire series will also be archived in our Premium Content Library for future viewing!
We welcome your tax-deductible gifts of any amount to help with the cost of production and air time. Just click within the easy-to-use donation box on the right side of this page, which now allows for PayPal, and credit or debit cards. Oh, and by the way, THANK YOU!