A Deep-Dive Bible Study Into The Book of Jonah-Episode 1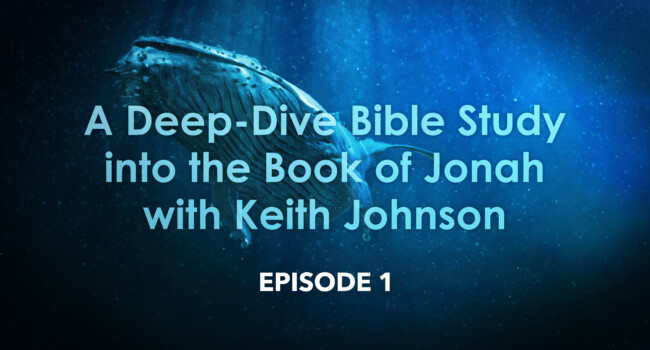 I have spent an entire year working behind the scenes on this new bible study series and I just got the green light to make this first episode available to you!
In this first episode, Keith emphasizes the importance of language, history, and context when studying the Bible. He explores the significance of biblical names and pulls back the linguistic curtains to get a glimpse of what has been lost in translation. Jonah 1:1 sets the stage for the powerful words and acts of the Almighty throughout the book.
So, for the next seven weeks we will make available a new episode of this brand new series inside the Premium Content Library with the hope that you will give us some needed input in the comment section below before we make this entire series available to our larger international audience!