A friend of Israel Defense Force
War in Israel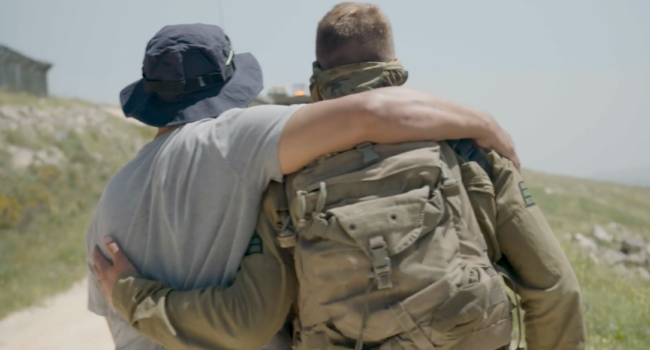 Before anyone charges with me being a warmonger, I need to give a little background to the video I want to share. Since 2002, I have made it a point to reach out to those serving in the Israel Defense Force who lay their lives on the line to protect Israelis, Palestinians and anyone else who sets foot in the land of Israel.
They are also engaged in a war that requires for them to enter a booby-trapped battlefield in order to attempt to rescue over 200 people and uproot a barbaric terrorist network that is embedded amongst civilians. Oh, and many of these soldiers are younger than my own sons.
I created a short clip below for you to watch to give a positive shout out to my many friends in the IDF who are on the front lines right now doing their job. I especially want to do this while so many around the world are giving negative shout outs against them.
6 Pray for the peace of Jerusalem:
"May they prosper who love you.
7 "May peace be within your walls,
And prosperity within your palaces."
8 For the sake of my brothers and my friends,
I will now say, "May peace be within you."
Psalms 122:6-8
Let's Stay Connected
Get our Behind The Doors Bulletin and a special BONUS, free!