We're Baaack! Sort of…
Can this odd-couple teach you anything?

Question: Can a radical Methodist preacher and a renegade Jewish scholar teach you anything from the word of God? Before you answer; I must warn you that this question has caused a bit of a controversy. Okay, a lot of controversy! Allow me to explain.
In 2011, Israeli Bible scholar Nehemia Gordon and I were invited to a weekend conference at a church in Smithfield, North Carolina, to give a joint presentation on our book: A Prayer to Our Father: Hebrew Origins of the Lord's Prayer. The pastor invited us to stay and preach on Sunday morning. What happened in Smithfield caused a revival in both of us. It also caught the attention of the religious police and the spiritual border patrol, who insisted that we "cease and desist" from these joint preaching events. Well, that didn't work; rather, it spurred us on to turn up the heat and keep preaching wherever we were invited. And then it happened!
Michael Rood from A Rood Awakening heard what happened in Smithfield and invited us to speak at a Shavuot weekend in Dallas, Texas, in front of a live and worldwide internet audience. What we experienced in that small church on a Sunday morning happened again, but this time it was caught on camera. We experienced God's Spirit moving among Jews and Gentiles! Can this be?
After the Dallas event, religious leaders from both Jewish and Christian organizations shared their concerns and challenged us to rethink our approach. We did . . . and agreed to preach together again four months later in New Mexico at a Yom Teruah event, also sponsored by A Rood Awakening. The response was amazing. However, even more religious leaders expressed their displeasure over our joint preaching approach, which now was being called The Open Door Tour.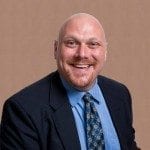 My presentations during the Open Door Series were the best teaching/preaching I have ever done. My only request to Keith for my participation in this virtual tour is to have unlimited access to everything in the Premium Content Library!
-Nehemia Gordon
In a complete surprise to both of us, we were invited by Michael Rood to a third event in Florida, this time celebrating Hanukkah. We couldn't resist the opportunity to light up the event with some linguistic, historical, and contextual preaching about Hanukkah and a whole lot more!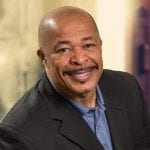 The Open Door series allowed me to 'let the fire out.' "But if I say, 'I will not remember Him or speak anymore in His name,'  Then in my heart it becomes like a burning fire  shut up in my bones;  and I am weary of holding it in,  and I cannot endure it. " Jeremiah 20:9      -Keith Johnson                                                          
These three events produced an 18½ hour preaching/teaching 9 DVD set . . . and a few "most wanted" posters from the religious police and spiritual border patrol. However, just when it seemed that things had quieted down with Nehemia moving to China and me focusing on reaching the multitudes through Christian television, something happened again!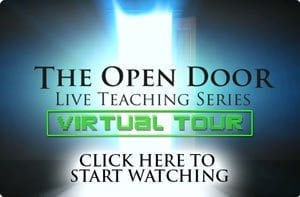 I received a serious challenge by a group of religious leaders who accused me of compromising my call by crafting a biblical message that would reach both Jew and Gentile. After I answered all of their "theological" questions they decided that I had failed their test and my joint messages with Nehemia were categorized as "dangerous teaching." In fact, they went so far as to suggest that our book be burned and removed from publication. Seriously! So I have asked Nehemia if he would consider joining me for what I call The Open Door Virtual Tour. I have asked our BFA production team to work on making these messages available immediately to our worldwide audience right here in our Academy.
Between now and the last weekend in November, two new presentations from Nehemia and me will be made available free to all members of our site each weekend. Afterward, we will place them in our Academy Premium Content Library, where we will keep the entire Open Door Virtual Tour series available until Kingdom come!

We invite you to join us on our virtual tour and decide for yourself if this radical Methodist preacher and renegade Jewish scholar can teach you anything from the word of God. Here is a promotional video that is a small taste of the enormous buffet of biblical information, inspiration and revelation you will encounter on the Open Door Virtual Tour. After you watch, register today as a free member or upgrade to access everything in our Premium Content Library. Let the virtual tour begin!

So what do you think? Can you learn something from this odd couple?
Leave your comments below.