Q&A with Keith
Preview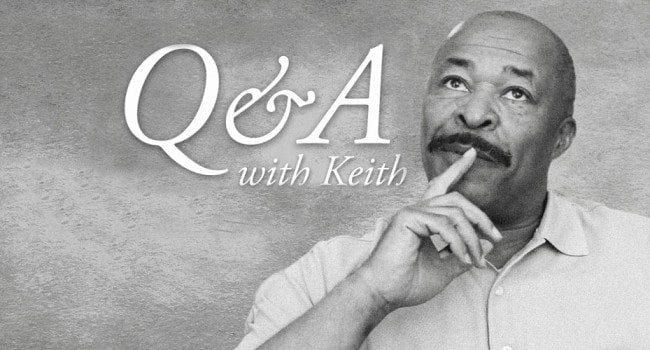 For more than a decade I have been asked a plethora of questions and given plenty of replies that I now wish I would have archived somewhere. Though many of these print, radio, and television interviews are floating around the internet, and some are even available at BFAInternational.com, I want to begin corralling them into one convenient place for our Academy members. Introducing: Q&A with Keith! As long as the questions don't get too tough we will keep them from getting lost in cyberspace.
On one occasion I was honored to sit down for an interview with Luke and Kayte Abaffy, creators of an intriguing documentary called The Way. They traveled around the United States and interviewed 18 experts on topics like church history, the origins of Christian holidays, believers returning to Torah, finding like-minded believers, sharing the faith, and more. The short video above is a snippet from a full Q&A I did for them.
I am also excited to be able to share the complete interview with our BFA International Academy members. If you haven't already done so, I encourage you to register as a free member of the Academy so you can hear everything this "expert" had to say about the Torah and a whole bunch more!