I still remember the first time I asked the question, "What is God's name?" It took a whole lot of time, energy, and resources to get past tradition and uncover the truth within the pages of the Hebrew Bible—the place where God's name is written more than 6,800 times!
Now, after 20 years of interacting with the language, history, and context of God's name, I want to give you the opportunity to see, say, and understand the meaning of this powerful, profound, prophetic, and poetic name for yourself.
Wherever I cause my name to be mentioned, I will come to you and bless you!
– Exodus 20:24
You have come to the right place at the right time to gain instant access to our Name of God Pure and Simple Resource Guide. We have included more than 50 audio, video, and written presentations filled with information, inspiration, and revelation about God's name!
And they shall know that my name is

יהוה
– Jeremiah 16:21
All you need to do is log in with your BFA International username and password and download the FREE PDF. Not a member yet? Simply register below as a FREE member and you will also be given instant access to download our Name of God Pure and Simple Resource Guide. ENJOY!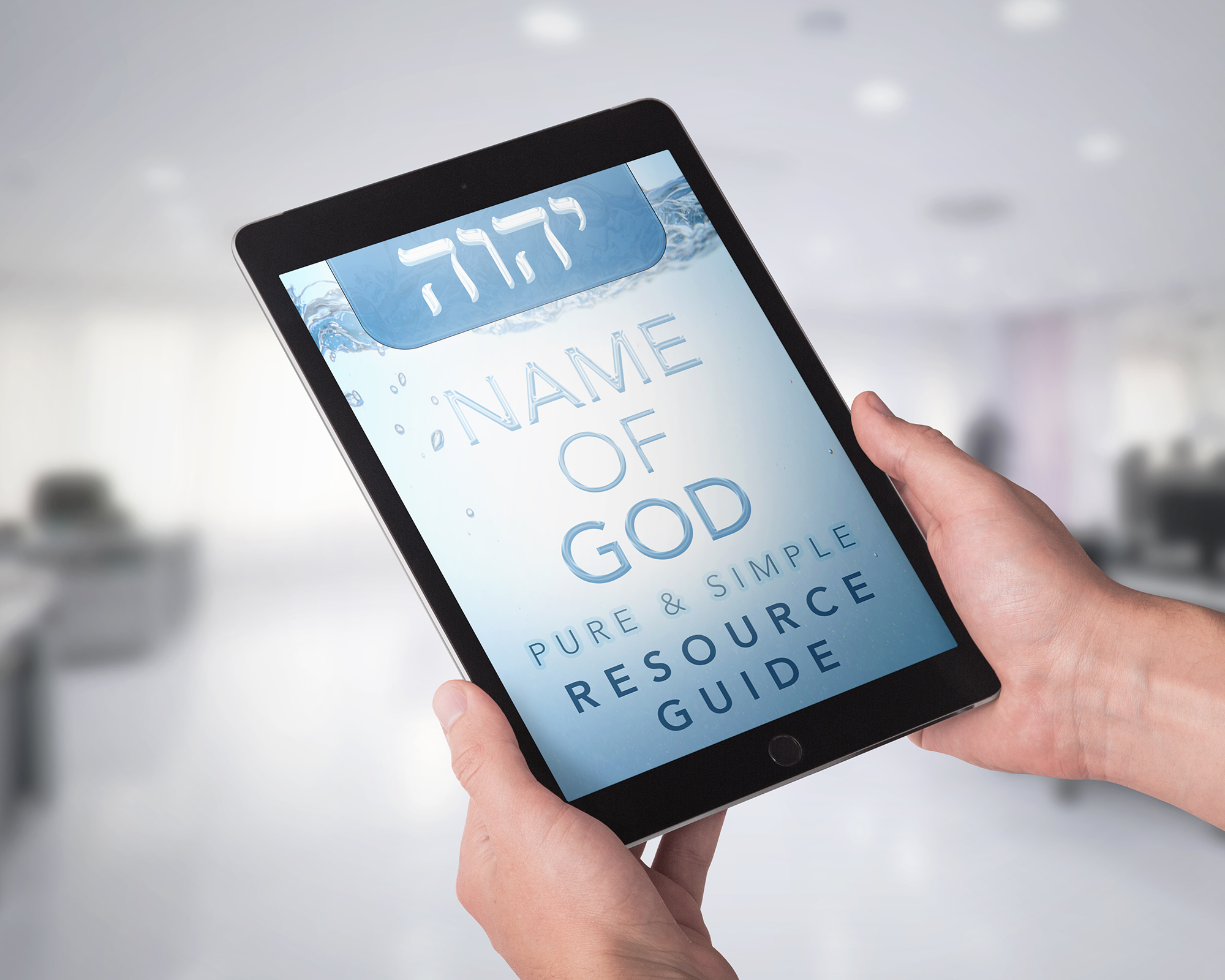 Complete the form below and get instant access to the FREE Resource Guide: