Mission Statement:
Inspiring people around the world to build a biblical foundation for their faith.
Vision Statement:
The vision of Biblical Foundations Academy, International began to take shape in the ancient tunnels under the Old City of Jerusalem. Seeing the massive foundation stones that support the Western Wall inspired us to begin creating material for those who are seeking a biblical foundation for their faith. Since receiving the vision in Jerusalem there have been many opportunities to provide information, inspiration, and revelation to people around the world through television, radio, books, internet, DVDs, and live presentations.
Our Beliefs:
Keep up the battle-you are on the front lines. We pray that your quest will ultimately bring forth the remnant of restoration so needed in our churches today. Bless you!
- Nancy and Mike
We believe in providing biblical information, inspiration, and revelation that can change peoples' lives. We believe that the world-famous Lord's Prayer—in its original language, history, and context—is a life-changing message for Jews and Gentiles alike to get back to the Word of God and its application for His people. We also believe and practice the words of Jesus when he answered that the most important message in Scripture is to love the Lord our God with all our heart, mind, and strength, and to love our neighbor as ourselves. It is our prayer that those we reach will desire to become like Ezra, who set his heart to study the word of God, to observe it, and to teach it to His people (Ezra 7:10).
About Keith Johnson: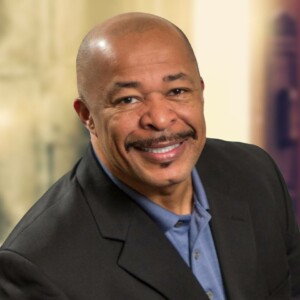 Biblical Foundations Academy, International was established in 2002 by Keith Johnson. He earned his Master of Divinity from Trinity Evangelical Divinity School in Illinois and spent more than two decades in full-time Christian ministry. He is the former pastor of Park Avenue Methodist Church in Minneapolis and former chaplain for the Minnesota Vikings. He also served the international community of athletes at the 1996 Olympic Games in Atlanta and is the founder of C.A.U.S.E. (Christian Athletes United for Spiritual Empowerment). Keith is the author of His Hallowed Name Revealed Again and co-author of A Prayer to Our Father: Hebrew Origins of the Lord's Prayer. He and his wife, Andrea, live in Charlotte, North Carolina. They have three sons.
We said it, we meant it and now it's happening all over the world!
Since the launch of our public ministry, we have been quite engaged with people around the world. As an example, take a peek at one of our banner years. The calendar year 2014 was a busy—and productive—year at BFA International. Record-breaking website activity, more than 41,000 videos viewed, two teaching series aired on international television, 14 op-ed articles, and the new biblical teaching tool Scripture Bytes was being used around the world!
Take a moment to see for yourself an example of what BFA accomplished in 2014. Since then we have expanded our reach through adding even more to our Premium Content Library including a new Biblical Hebrew audio course and several exciting audio and video series. We hope you'll be as encouraged as we are as we continue our mission.
Mission Statement:
Inspiring people around the world to build a biblical foundation for their faith. Click here to view the bulletin!